MaaS-DK: Accelerator for Delemobilitet i Danmark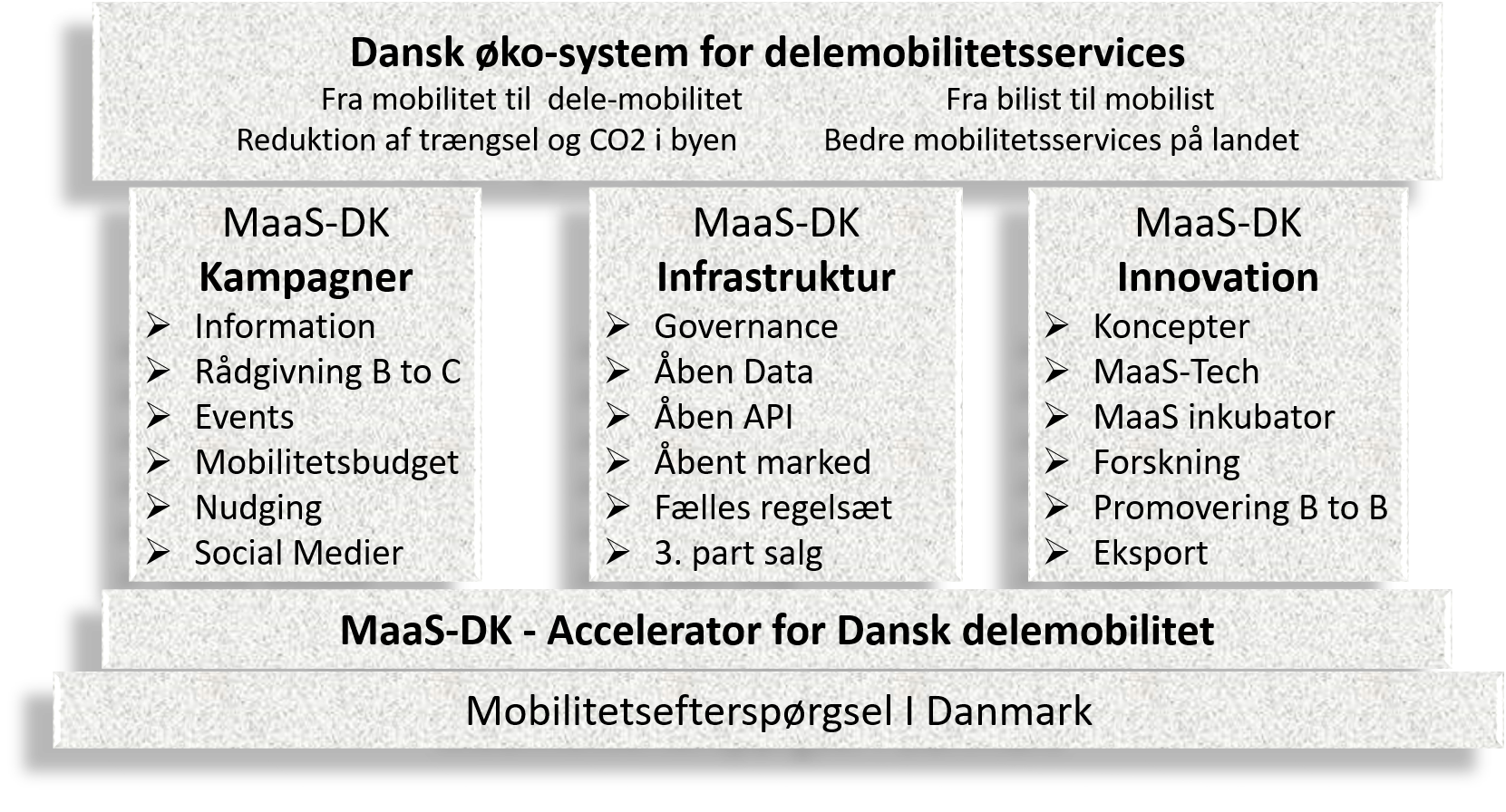 Accelerator for Dansk Delemobilitet
En projektorganisering med tre søjler som tilsammen kan accelerere udviklingen af MaaS i by og på land:
Kampagner: Konvertering af bilister til mobilister

Infrastruktur for MaaS: Hvad skal der til for at skabe en åben markedsplads for delemobilitetsservices i Danmark. Hvem kan med fordel bidrage med hvad?

Innovation: Forskning og udvikling af MaaS teknologier og services samt eksportfremstød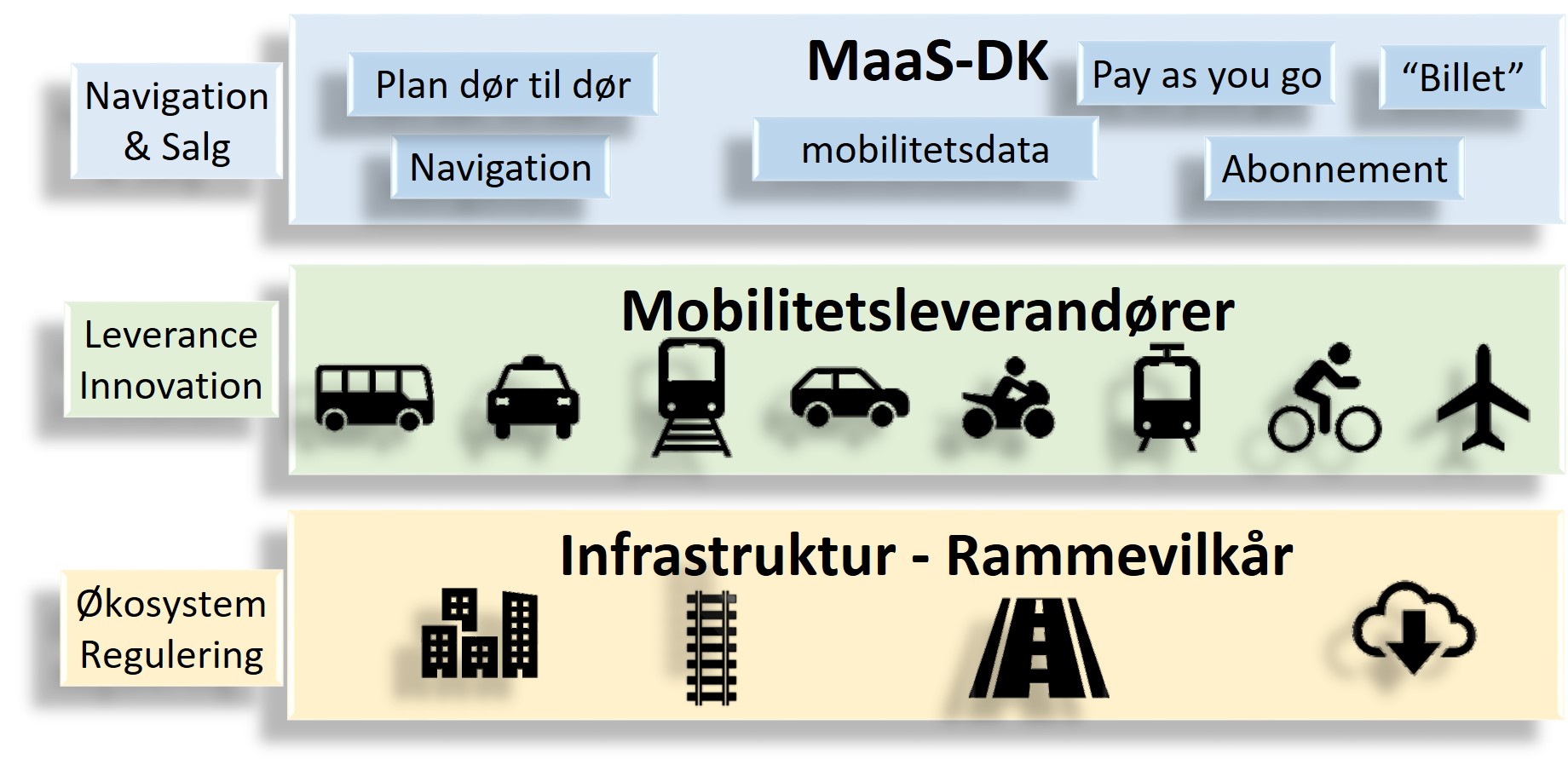 MaaS-DK Mission
At skabe et nationalt åbent øko-system med et samlet marked for mobilitetsservices.
Det skal være nemt og enkelt at benytte offentlig transport og private delemobilitetsløsninger som et reelt og attraktivt alternativ til den privatejede bil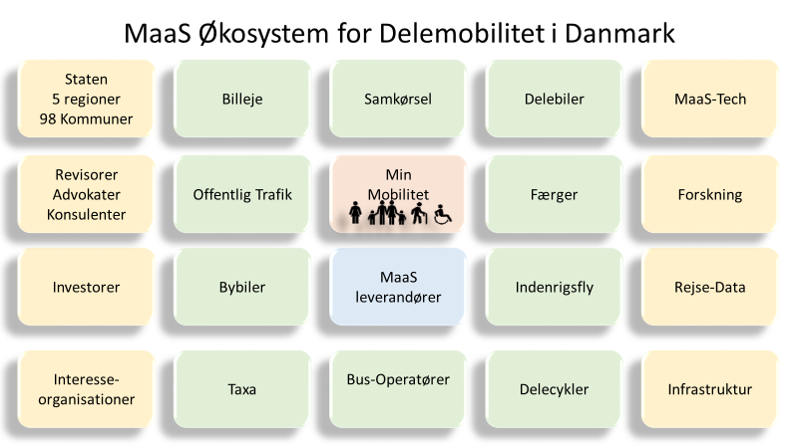 Økosystem for Delemobilitet
Synliggør din virksomhed som en del af MaaS økosystem for delemobilitet. Skriv til sos@sfmcon.com med MaaS-DK i emne felt. Oplys virksomhedsnavn, web,  kontaktperson navn, telefonnummer email samt rolle i økosystemet. (vil blive publiceret på MaaS-DK til fri benyttelse). Næste skridt er at visualisere Økosystemet for delemobilitet med logoer fra alle aktører.
ITS World Congress 2018
Synliggør dansk delemobilitet økosystem live på en fælles dansk stand på ITS 2018. Vær med til at  sælge dansk innovation, viden, forskning, delemobilitetskoncepter og MaaS-Tech.
Fluidtime, an Austrian IT-service provider in the fields of integrated mobility and mobility-as-a-service (MaaS),  once again invites to a symposium in Vienna under the headline: MaaS meets City - When seamless travel becomes reality. The Symposium takes place June...
read more