Smart Ticketing Consulting
Apply SFMCON consulting services to specific phases of your smart ticketing program or go for a more comprehensive package where the SFMCON consultant is embedded in the specification project takes on a role as responsible for the strategy and specification
Smart ticketing strategies:
What is your starting point? What do you want to offer to your customers? Should you go for smart cards or cloud-based systems? Should you operate the new system in-house, or should you outsource?
Business case:
What are you replacing, and what are you saving by using smart ticketing?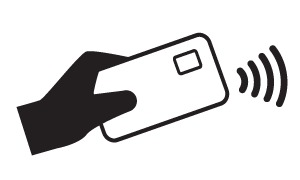 Risk management:
Identifying and mitigating risks from start to finish
Specification of system and processes:
Do you want to specify everything in detail or be more open to agile methods and incremental releases? How do you ensure the smart ticketing system is easy to use? How do you secure efficient workflow support from the back office?

About
SFMCON (Sørensen Freelance Management ApS.) was founded by Søren H. Sørensen in 1998. Søren H. Sørensen is an experienced independent management consultant serving on large scale programs in the public transport smart ticketing, credit card and airlines communication systems. SFMCON is based in Copenhagen, Denmark and operates internationally.
Søren H. Sørensen
See more on https://dk.linkedin.com/in/sorenhsorensen