What is included in level 2 of the EU regulation for Multimodal Travel Information Services?
This I prepared a technical paper about. The original plan was to present it at the ITS Lisbon conference here in May, however for obvious reasons this is not going to happen.
Still you have the opportunity to read the paper here: Introducing MMTIS level 2 v1.0 .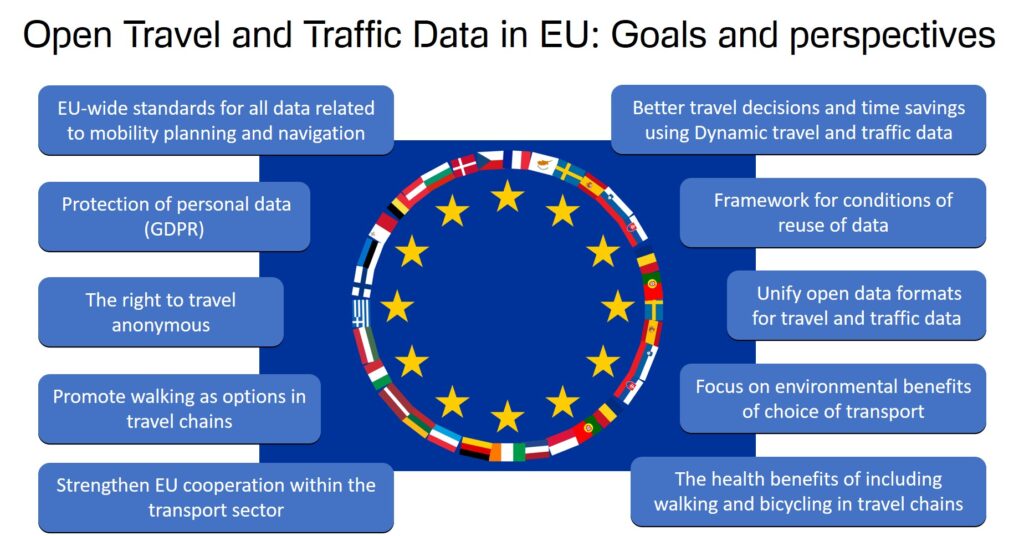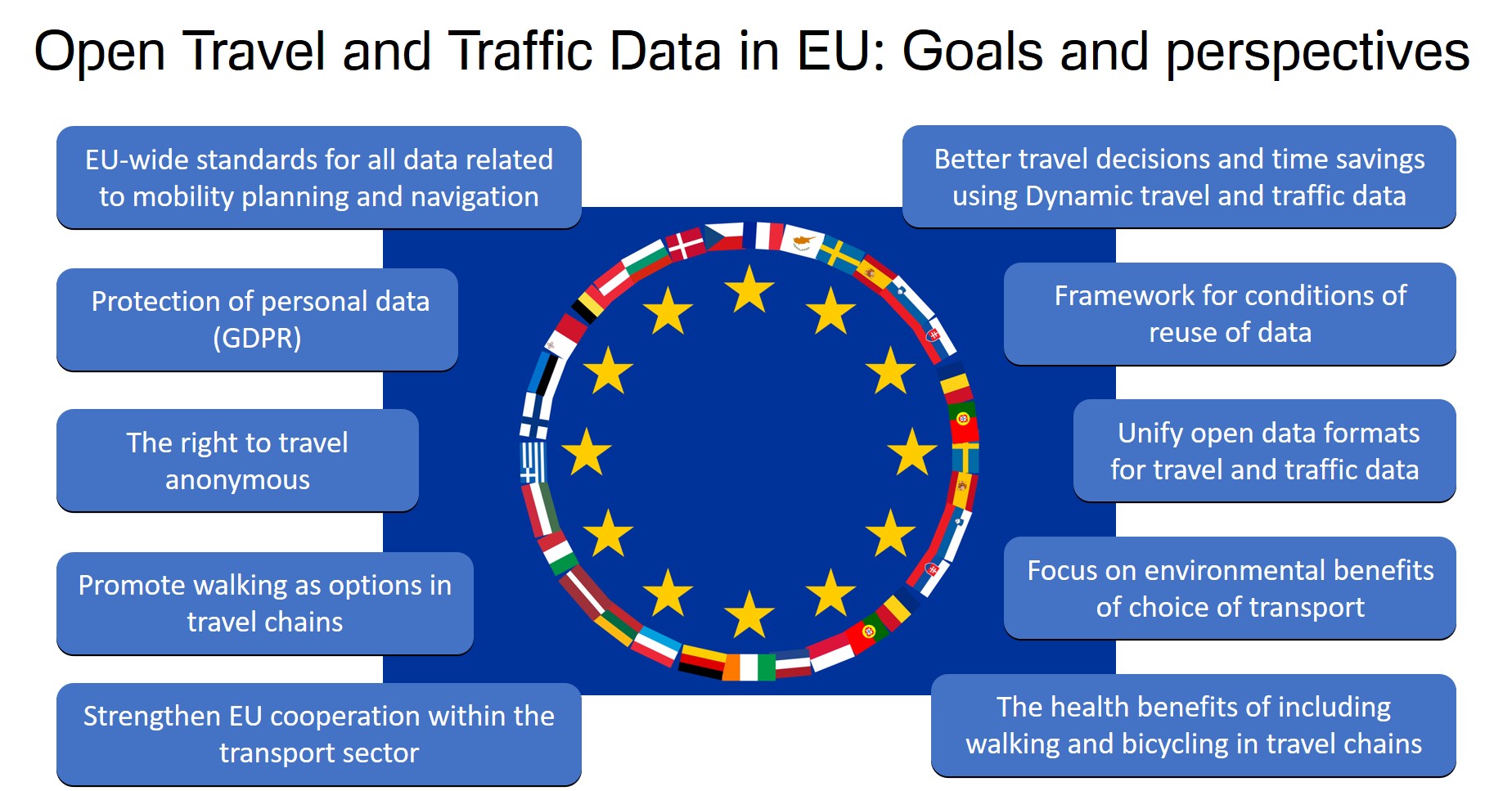 In the paper the scope of level 2 open mobility data is introduced including sample use cases.
Abstract of the technical paper:
Demand responsive modes of mobility (DRT) actors must open their data in the NeTEx and SIRI format through the NAP's December 2020. Demand responsive modes defined in the MMTIS regulation includes: Shuttle bus, shuttle ferry, taxi, car-sharing, car-pooling, car hire, bike-sharing, and bike-hire.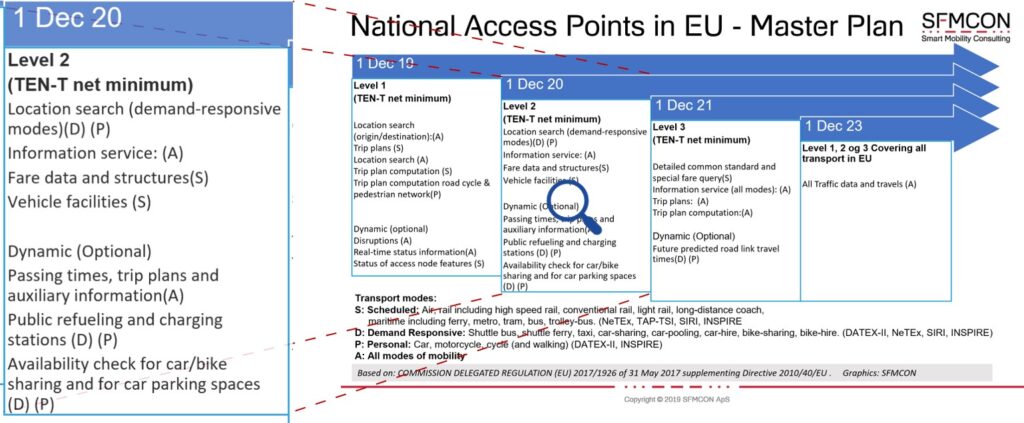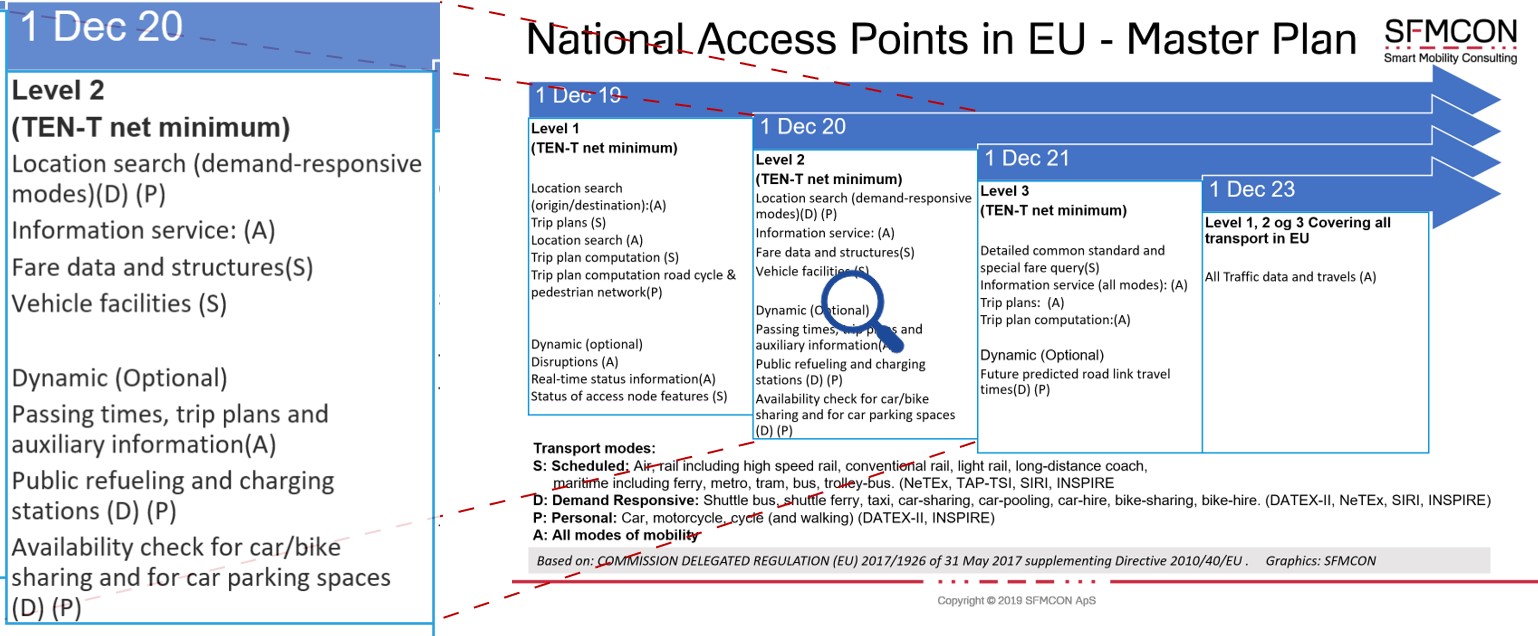 Another major element of the December 2020 milestone is the opening of fare data for all scheduled mobility services in the EU. This includes standard fares, fare network data, fare structures (point to point including daily and weekly fares, zonal fares, flat fares) and vehicle facilities (classes of carriage, on-board Wi-Fi etc.).
The open mobility data in the 28+ national access points (NAP's) opens a completely new scene for multimodal travel information services
What is status and what issues are you facing?
As we all are restricted from physical meetings sharing of best practice, ideas, standard profiles and issues are limited to digital forms of sharing information.
How is a car share mode profile defined? How do you handle free roaming shared vehicle schemes. Which MMTIS standards and profile are in play?
The compliance to the regulation requires design and implementation and thereby substantial costs to make the transition to publish open mobility data. Are you finding ways to get support to finance the development costs?
Please share the ideas to the shared mobility services community by commenting on LinkedIn or send me a message at sos@sfmcon.com
More on the impact of the MMTIS NAP regulation?
For independent advice and consulting on the MMTIS regulation, what it takes to comply or inspiration to how to make use of the open data feel free to contact me anytime on sos@sfmcon.com.
Also check out my other posts on MMTIS in my blog and on my linkedIn profile sorenhsorensen
See the MMTIS regulation text here.