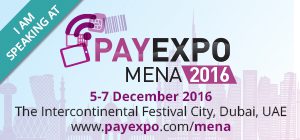 Next week Søren Sørensen will be speaking at the PayExpo MENA 2016 conference in Dubai.
Søren will lead you through the evolution of smart ticketing in public transport and more important what the next generations will bring of innovation to consider. Will we be carrying our tickets on a EMV credit card, on our mobile phone or…?
What impact will MAAS have on ticketing? What changes will autonomous cars and busses have on public transport and payment for travel?
So how do you go about implementing a new smart ticketing scheme today? What should you be looking for and where are the pitfalls to avoid?
Looking forward to the conference and discuss how you can reduce the risks inherent to creating and implementing your next-generation smart ticketing scheme. And at the same time simplifying the user experience going from A to B.