The evolution of smart ticketing in Public Transport is never ending. What approach should you take if you have a desire to introduce a new smart ticketing scheme today?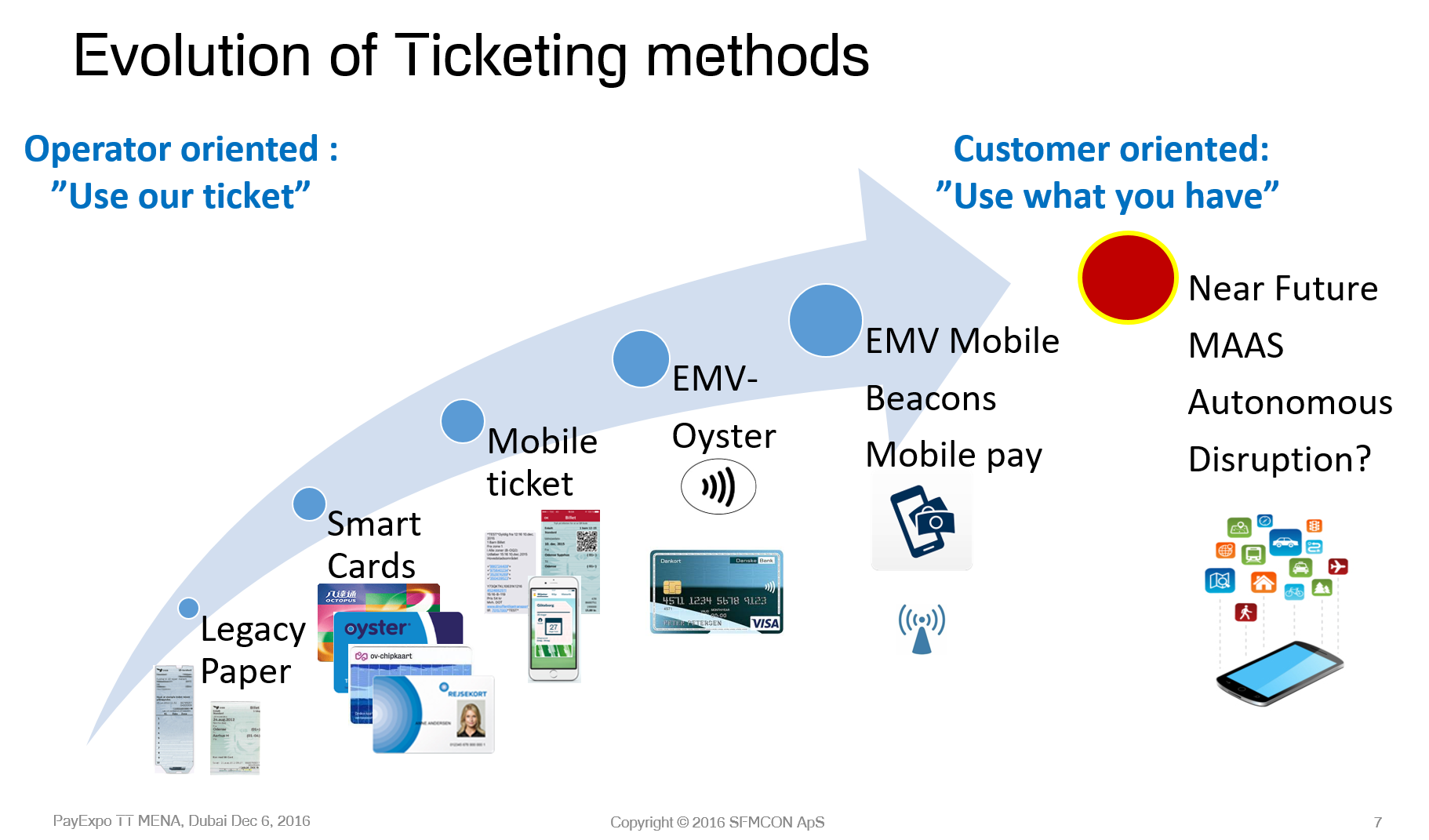 Browse through my presentation from the Transport Ticketing MENA conference Dec 16 in Dubai here: SFMCON TT MENA 2016 pdf version and review the pros and cons of card centric and account-based systems. Be In – Be Out scheme using Bluetooth beacons is introduced. Also a few slides on the pitfalls to avoid when implementing your new smart ticketing scheme. Finally a few words on MAAS and disruption of public transport as we know it when autonomous vehicles takes the wheel.
But there is still time to implement a new smart ticketing scheme. Feel free to contact me to discuss how you can reduce the risks involved in creation and implementation of your next generation smart ticketing system while simplifying the user experience further.