NT, the Public Transport Administrator for the Northern region of Jutland, Denmark has announced a cooperation with GoMore, a Danish ride & car sharing service provider starting March 17, 2017 to promote use of ride sharing complementing the bus and local train services in the region.
In three participating municipalities, Aalborg, Hjoerring, and Frederikshavn, NT will establish a total of 13 "ride sharing stops" in conjunction with existing train stations and bus stops. According to the announcement the ride sharing stops will act as rendezvous points for driver and passengers to meet. Planning and matching of driver and person seeking a ride is done in the GoMore App.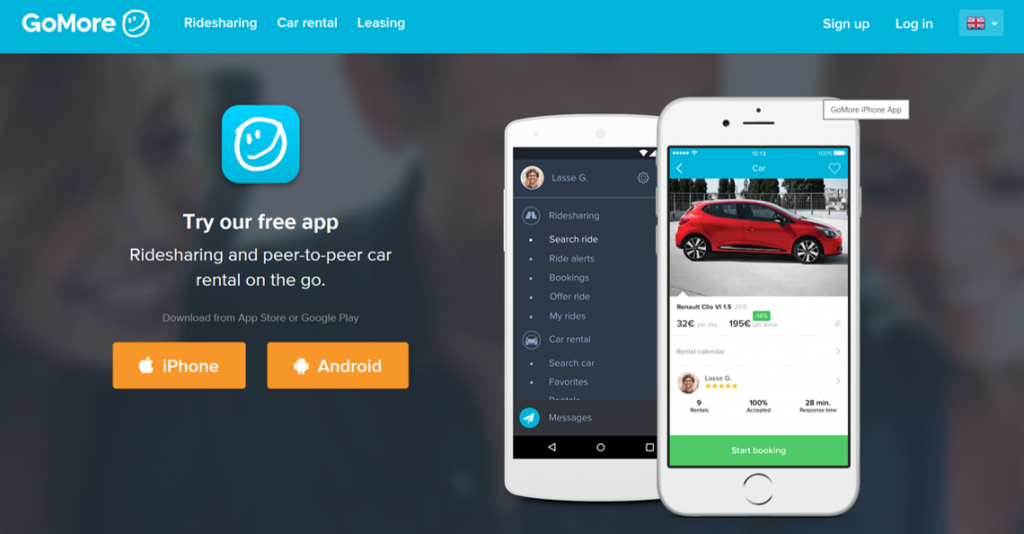 The GoMore App (source www.gomore.dk)
Read the announcement (in Danish) here . NT's ambition is to inspire to use ride sharing and to combine ride sharing with public transport. Looking forward to follow the test up north and hope that som good data and lessons learned will be made public.